This engine was rebuilt just before Christmas 2012 with all new bearings, rings, camshaft etc and has done less than 2,000 kms since - most of which were on motorways. It has had regular oil and filter changes using Millers CTV only and was taken out and freshened up in October last year due to an oil leak from the timing chain cover which has now been fixed.
I am now selling as I am upgrading my engine.
This is the perfect base for a fast-road/race engine and is already assembled and ready for you to complete your build.
Spec is as follows:
- MED A+ 1380cc block with centre main cap, converted to 11 stud, chemically cleaned and painted in BMC green, all new core plugs, oil ways have been drilled and fitted with bungs to allow higher oil pressure. Converted to larger gearbox-to-engine mounting bolts
- ARP Cylinder head Bolts
- Kent 296 cam (non-scatter)
- Mini Spares full race cam followers
- Swiftune racing vernier duplex timing kit
- Timing chain cover and back plate
- AE pistons
- A+ 1275 lightened and balanced rods
- ARP con rod Bolts
- Crank is fully worked, wedged, balanced and cross drilled
- A+ crank pulley
- New head gasket also included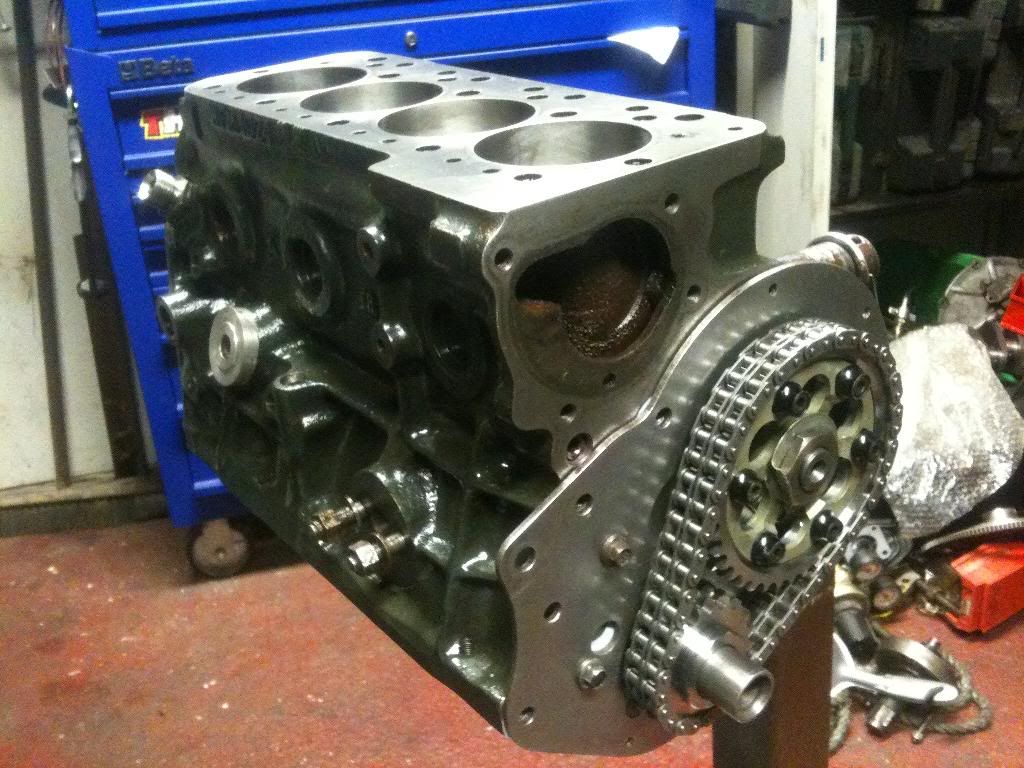 Price is €1100 and it's located in South Dublin.
A standard 12g940 head, alternative camshaft and other parts can be supplied to complete the engine at additional cost if required.
Contact me via PM please.