Great day on Monday and thanks to Womble for organising. In total we had 12 Minis in the Parade but a 13th car joined us before we left Co. Waterford. While we were assembling in a car park beforehand with all the other classic cars, I was approached by a man who was driving a Triumph Toledo on the day. He said he was into Minis himself and had a Mk2 Wolseley Hornet at home. We told him we were meeting at the Seanachai pub after the parade for soup and sambos and Eamon Foley dropped the Triumph at home, leapt into the Hornet and chased out after us!
To say this car is gorgeous is an understatement. It was featured on the cover of Irish Vintage Scene in August 2006.
Our Minis came from all over Munster. Tom O'Sullivan drove down from Limerick while Johnny, Dermot, and Colette drove from Cork. I had the family with me and we came crosscountry via Lismore. There were 8 cars from the Dungarvan area which was great as Womble had clearly been making a few phonecalls in the lead-up. The local cars included a Mk1 green Mini, a couple of blue cars, a Mini 30 with twin exhausts, and a white Mk2.
Womble's Mini advertising her Pet Grooming business: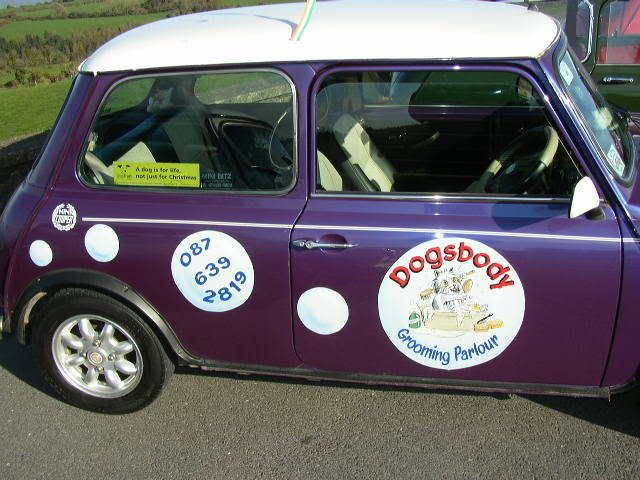 The Parade Itself: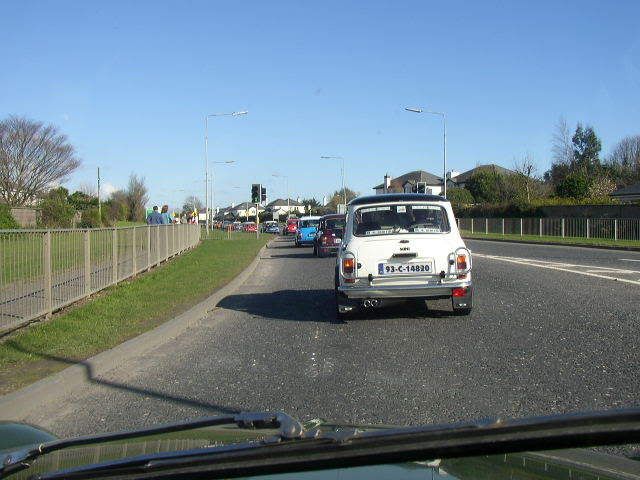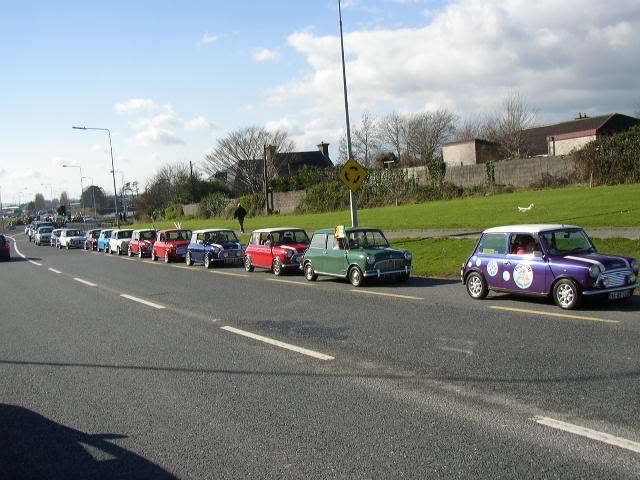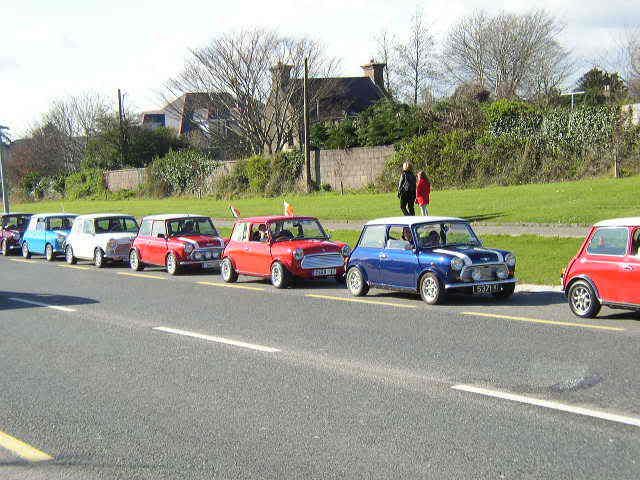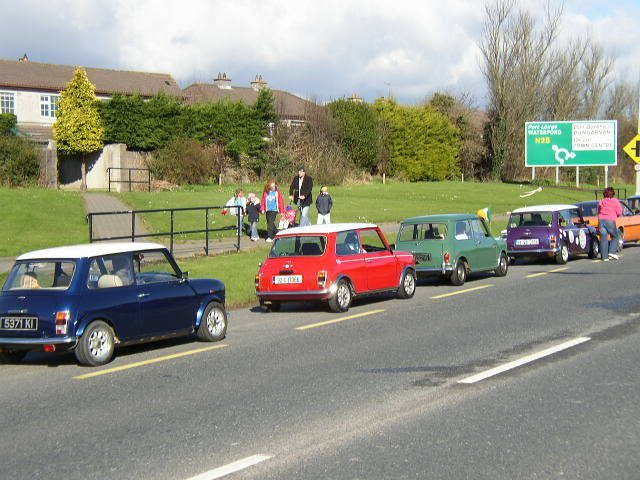 In a Lay-By overlooking Dungarvan and Ring/Helvick Head: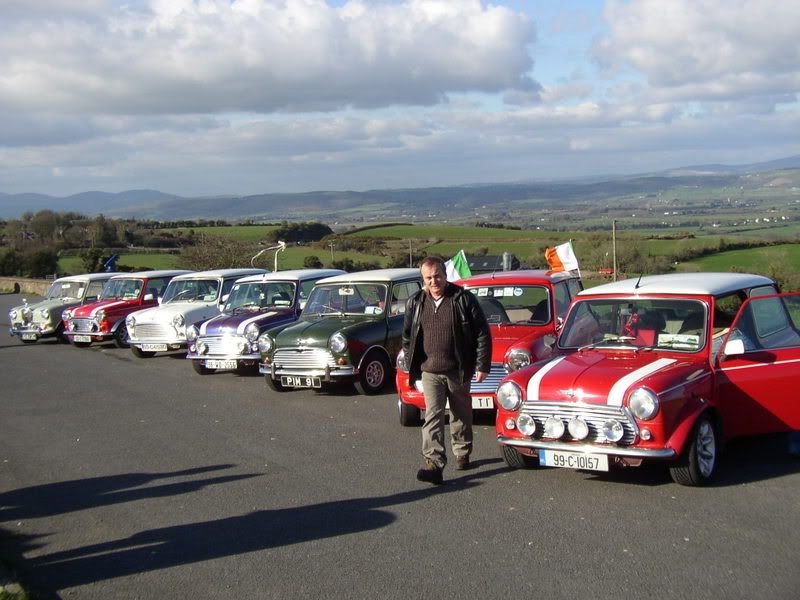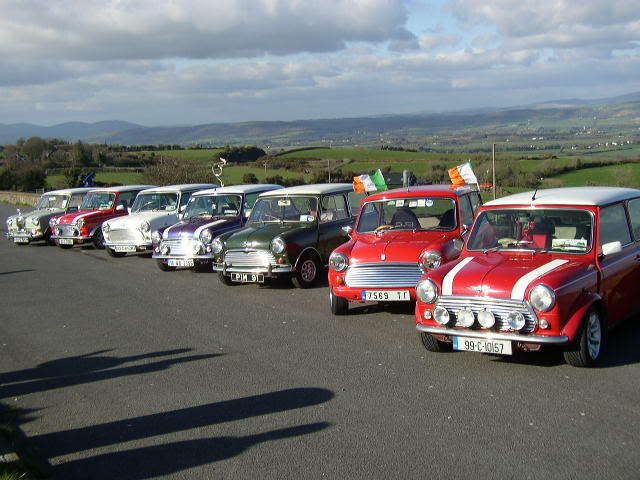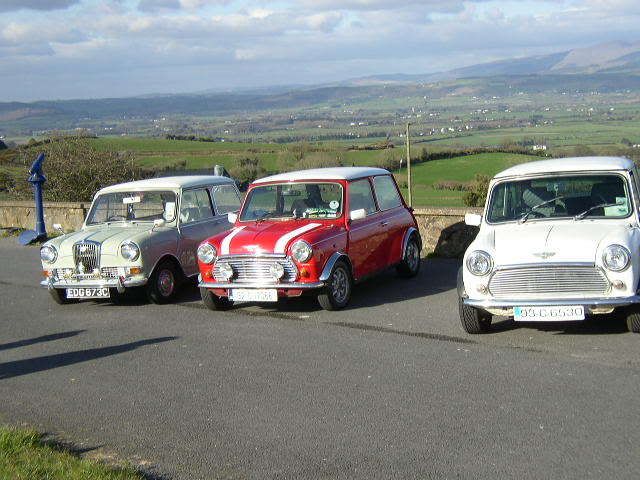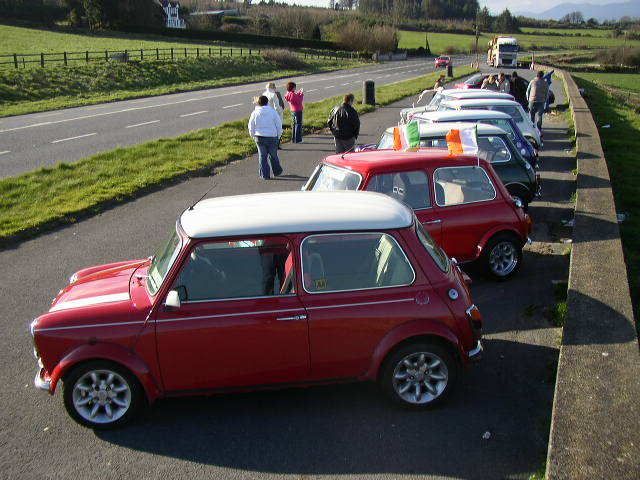 Eamon Foley's Mint (in colour and condition) '65 Wolseley Hornet: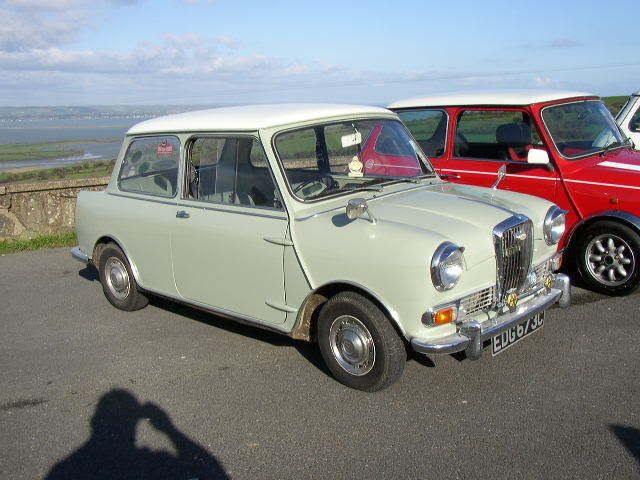 Eamon's Hornet on the cover of the August 2006 edition of Irish Vintage Scene: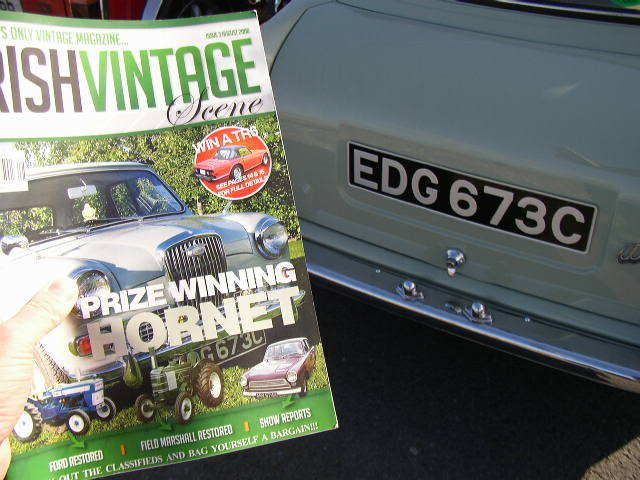 Billy