Hey all, its been far too long since I've been on here and I have been meaning to get my ass along to a meet, a run or ebven the autojumble and catch up with whats being going on but usual crap has kept me occupied, work, other cars, kids etc. and of course getting married.
Which is what brings me to my latest build. I had decided unbeknownst to my wife that I would be having a mini as our wedding car and started the search over 18months ago. (I got married in May).
I located a good base car in the UK which was a 1275gt in old English white, needed a decent bit of work but I was confident of getting it completed for the big day.
Everything went to plan, better condition interior fitted, brown door cards, WP steering wheel, 12" minisports, maniflow exhaust & LCB, gearbox rebuild and fitted, electronic ignition, all went well except the arches I ordered got damaged in the post and had to be sent back to minisport and didn't get a replacement in time for the wedding but I have them in the garage to fit in the next few weeks.
I still have a list of things I will be completing including, fitting new arches, re-building the carb etc. but heres a few pics of how she was on the big day 
Engine Bay
In the workshop
Fitting the seats dash and interior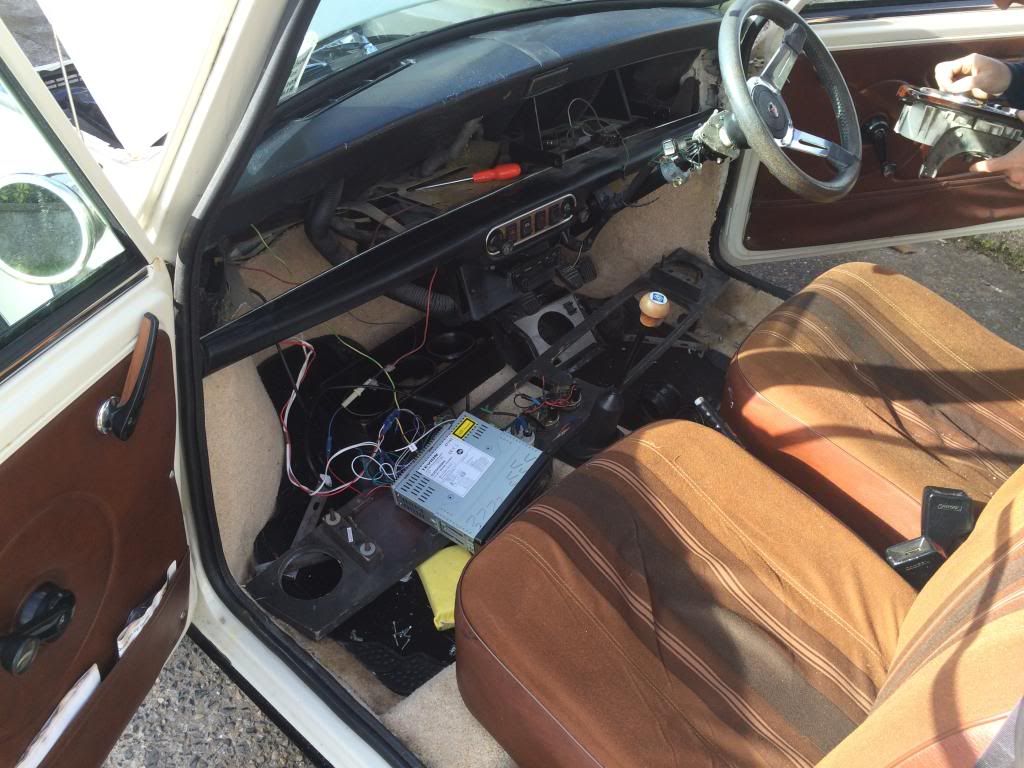 Parked up beside my daily petrol drinker
On the big day
Hope you like,
Mark
