Hey Maxi. Thank you. NCT? It's quite a distant future for me at this moment I guess. But I know the guy here in Ireland, he converted his BMW, had it tested and taxed, and he never mentioned about any problems with that. The colour is Arizona Orange, Renault Capture colour code.
Now… the brakes. I've used NISSIN callipers. They generic, fitted to a number of Japanese and Korean cars. Mine are from mark II Honda Civic. Paid 50 Euro for them. They needed refurb, and as the pistons were badly pitted (wouldn't make tolerance after skimming) I had to get complete refurb kit. It's around 50 sterling, without spring shimming. These you need to get separately. Then the rotors, these are mark I Nissan Micra rotors. 30 Euro for pair. They 214 mm diameter,12mm thick, standard. I machined them down to 200mm diameter 8mm thick. Next, you need spacers.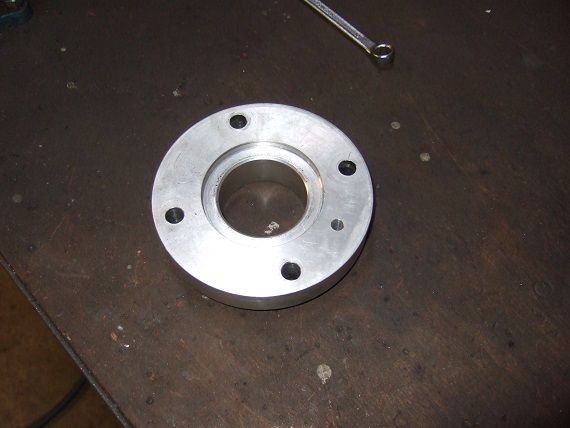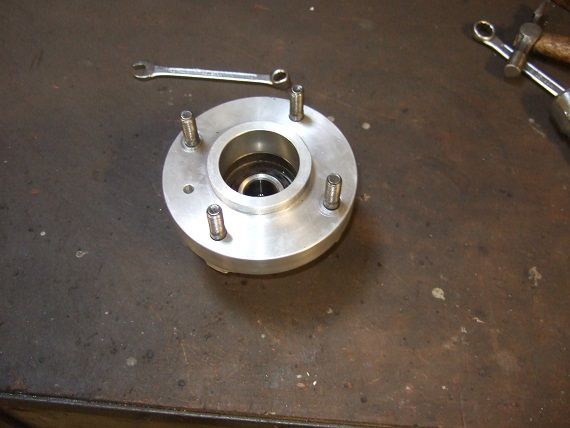 I don't know where in Ireland one can get aluminium, so I got it from UK. Came about 30 sterling for 5.5 inch diameter, 70mm long round bar. I don't remember exact thickness of spacers, and I don't feel like taking the brakes apart now to measure it , I do know thou, I made them the way original wheel track was kept. But I guess it won't hurt if you make them thicker as long as you leave enough studs thread.
Finally you need bracket plates. I had two goes at those. First set I made was in straight line with trailing arm.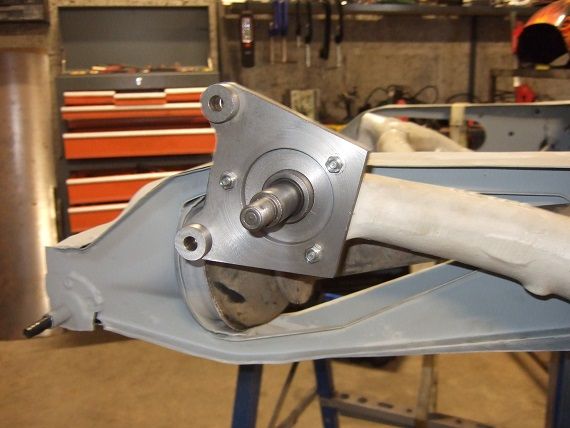 On assembly it turned out that calliper, its part with handbrake lever, is too close to rubber doughnut (spring in my case). I had to rotate calliper downwards away from the spring. Had to make new set of brackets, made them bit larger to have some extra room for anti roll bar linkage.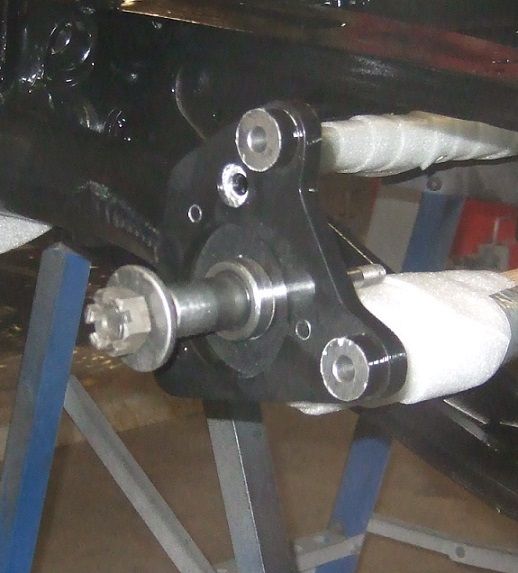 Brackets are from 12mm gauge steel.10 Euro for two square plates Machined little bit to even out surfaces. You need spacers on calliper's hanger bolting points to offset calliper so it'd got onto rotor. I had steel discs press fitted there. As for shape of bracket it don't really matter apart from the section between the hanger bolting points. You need to cut it out. All this doesn't require high precision really. These are floating callipers, so if you couple of mils off, it won't do any difference. What else? Brake pads, 20 Euro. Oh, you gonna need bit longer brake hoses. I've fabricated mine myself, but these can be ordered to size. Handbrake cable? I think existing set up can be fairly easy hooked up to handbrake levers. Me myself never really understood the idea behind those quadrant things, so I just binned these and made proper handbrake cable, the kind normal cars have.
And… that would be it I guess. If you need more info more pictures just say