As a student living in Oranmore, Co. Galway back in the 70s/80s, my friend Gerry Hawkins' father Tom drove this Clubman Estate and Gerry and I often used it to get home from the pub. Indeed I drove it myself when Gerry was in a worse state than I was. All that is in the past and Tom died in the mid-90s and the Clubby was pushed into a shed on the farm where it laid since. For years I pestered Gerry to get my hands on it and last year he agreed on the basis that I'd do it up. So one day last October......
I packed up the Citroen with a compressor, tools, spare wheel, and wellies and headed for Oranmore.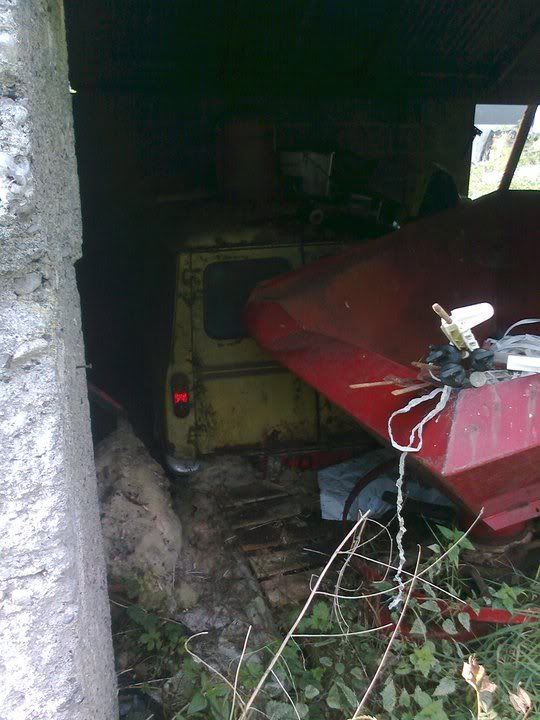 The red thing is a fertiliser spreader, the yellow thing is a Mini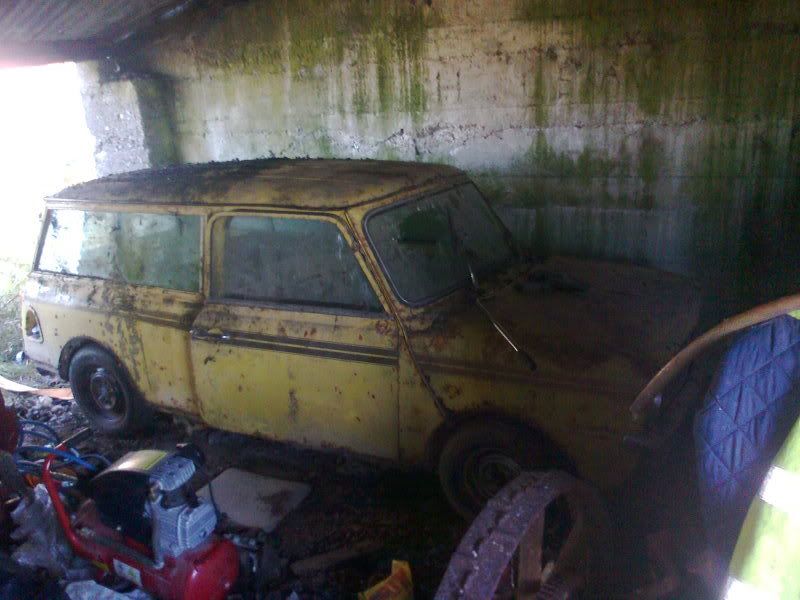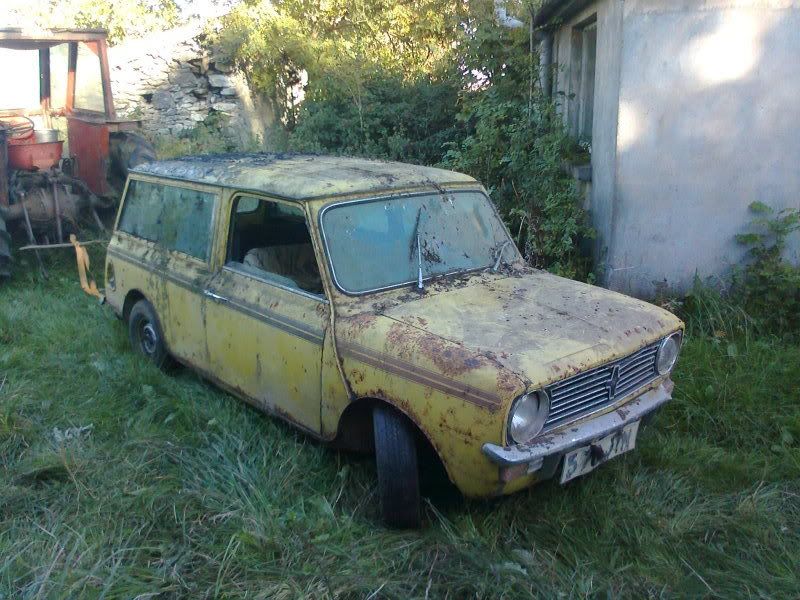 With the aid of Gerry's Massey 135 tractor, 570JIM sees the light for the first time in 17 years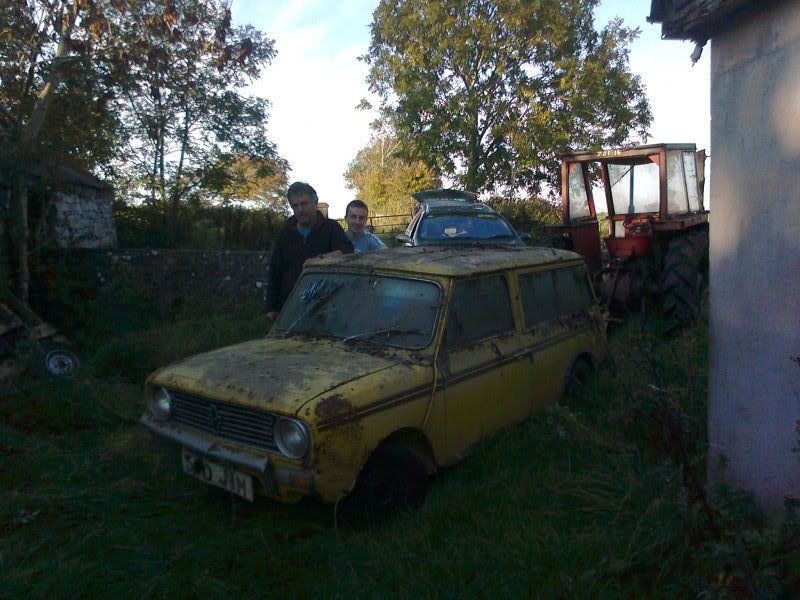 Gerry and his son Gearoid pose with his father's old Mini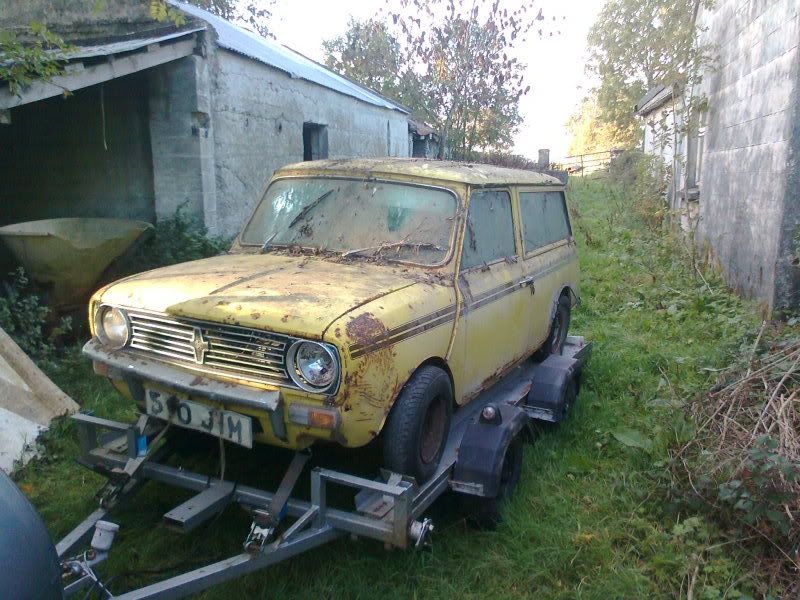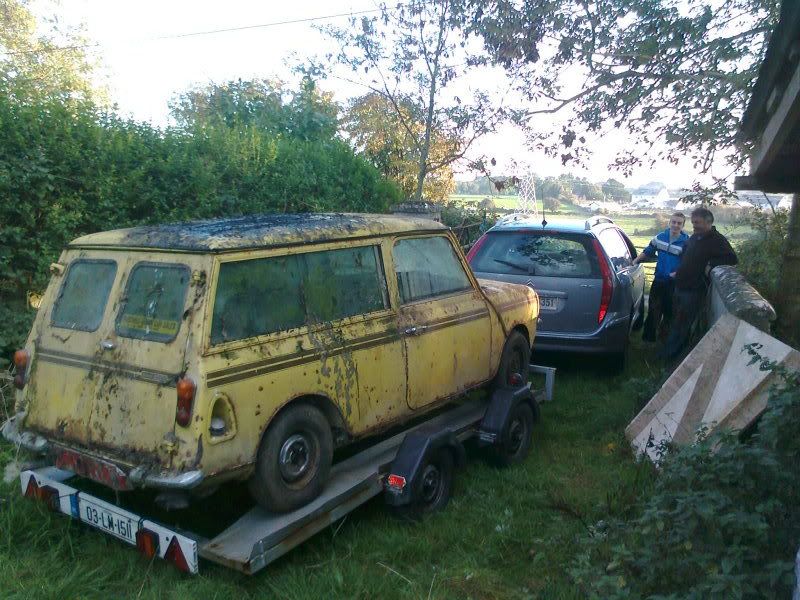 On to the trailer and off to Ballyhooly!