What with other things on the go it has been a while since I updated progress withn the GT.I had to sort out the exhaust and I am using a maniflow system so I needed to join the Suzuki outlet to the Maniflow.I got the long pipe from the Suzuki which started out looking like this.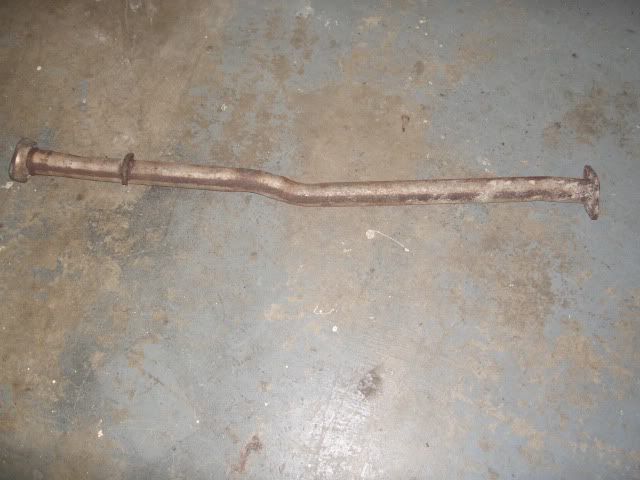 By putting the Maniflow in place and offering up the link pipe I reckoned I needed the back part of the pipe so I cut that off
And I was left with this bit
I also needed the flange from the other bit so I cut that off and I had to file out the old piece of pipe from the inside of the flange.You can see in this photo the old pipe is still inside the flange.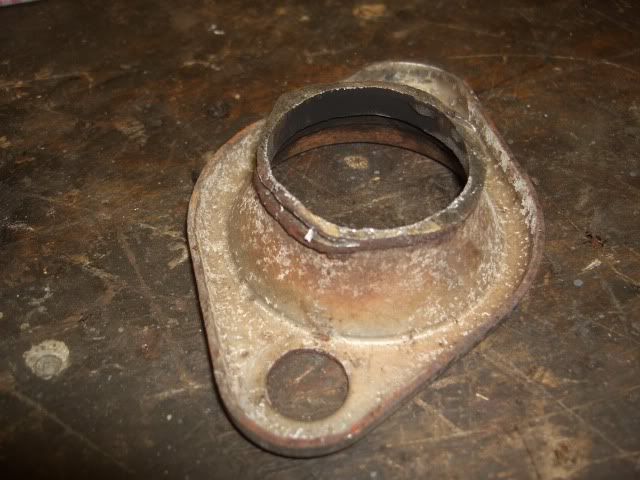 I had to widen the Maniflow pipe to get the link pipe into it so I cut a couple of short slots to cut the link pipe to fit in.
Once I was happy with the way it fitted underneath the car and was well clear of the gear linkage I welded it up.
Because the link pipe was originally flared at the flange I needed to enlarge it to fill in the gap so again I cut lots of slots at the end and flared it out and with the exhaust in position I tacked the flange in place,removed it from the car and welded it up.
Here is the finished item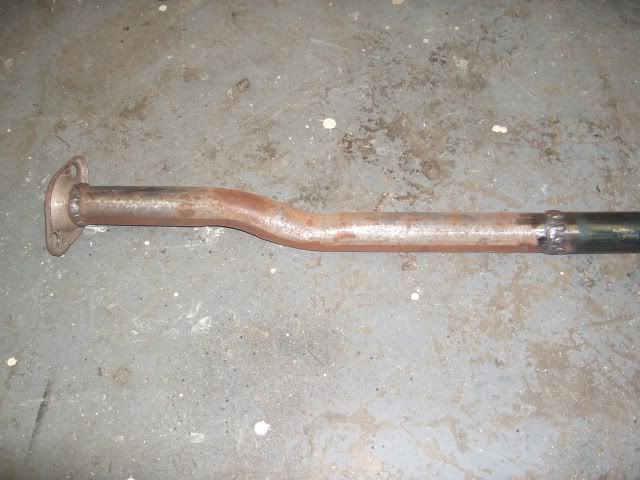 And I decided to give it a coat of green Hammerite to match the back box section.