Decided to go with gold Clubman stripes. Ordered them from Sticky Fingers in the UK and it took two weeks for them to arrive. KMG knows another supplier if anyone needs them.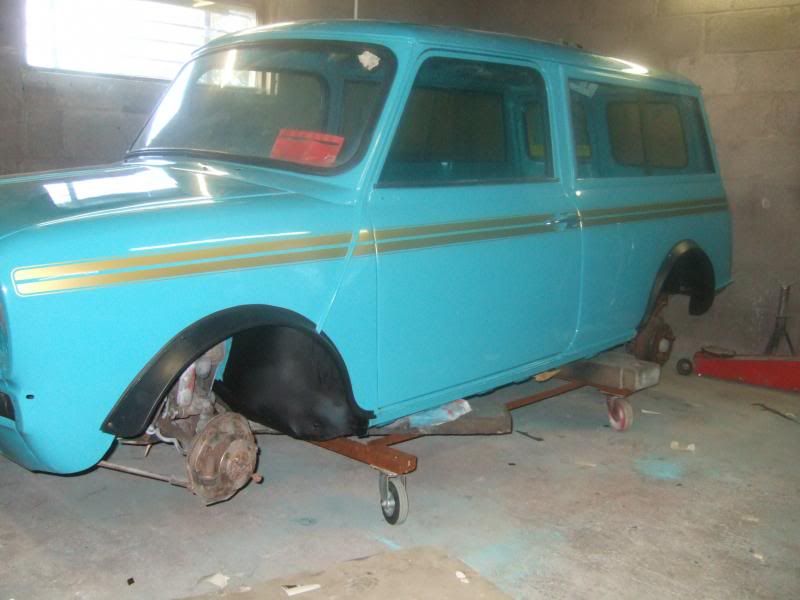 Delighted with the final result. It's now safely tucked up in the garage for assembly.
Picked up an all-black MPi Cooper steering wheel that was on Donedeal in Athy on the way home from Toughers. Long time before this Mini will be on the road though.