Some recent updates. The biggest problem with my shell is the crater where the wheelwell used to be. Thankfully another man handy with an angle grinder, kerryminigringo, was cutting up an estate shell with a much better rear so off ZAKGT and I set off to collect it.
And to get it home, I tied it onto the trusty Volvo for the trip back to Co. Cork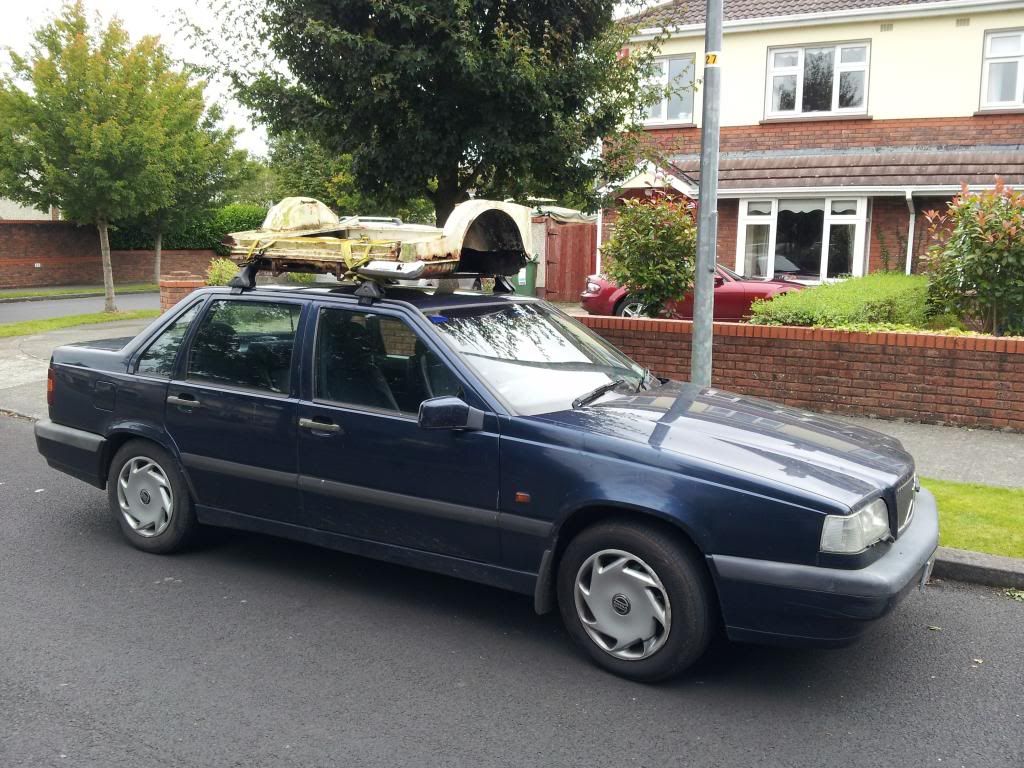 The plan was to get it to a sodablaster in either Limerick or Cork but I've just found out there's a guy after setting up just 4 miles away from me. So once the next Mini for the chop (a 2000 Cooper) is off my trailer on Sunday, I can finally get the Clubby off to be blasted.