Ok I figure its been a long time since I was on the forum or updated anything bout my mini!!
Well a lot has happened to it since my last post!! Figured out the previous owner didnt do a great job at making it very mechanically or electrically sound!!
Firstly heres a few pics of what Ive managed to get my mini like before all the trouble!!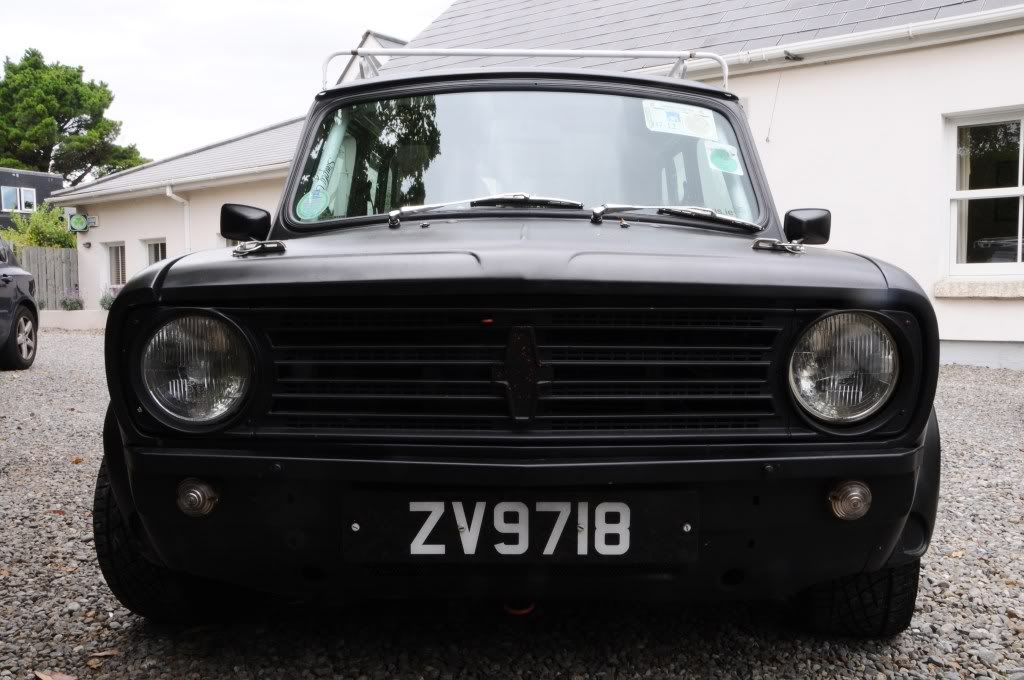 Removed the spots!
Nice roofrack!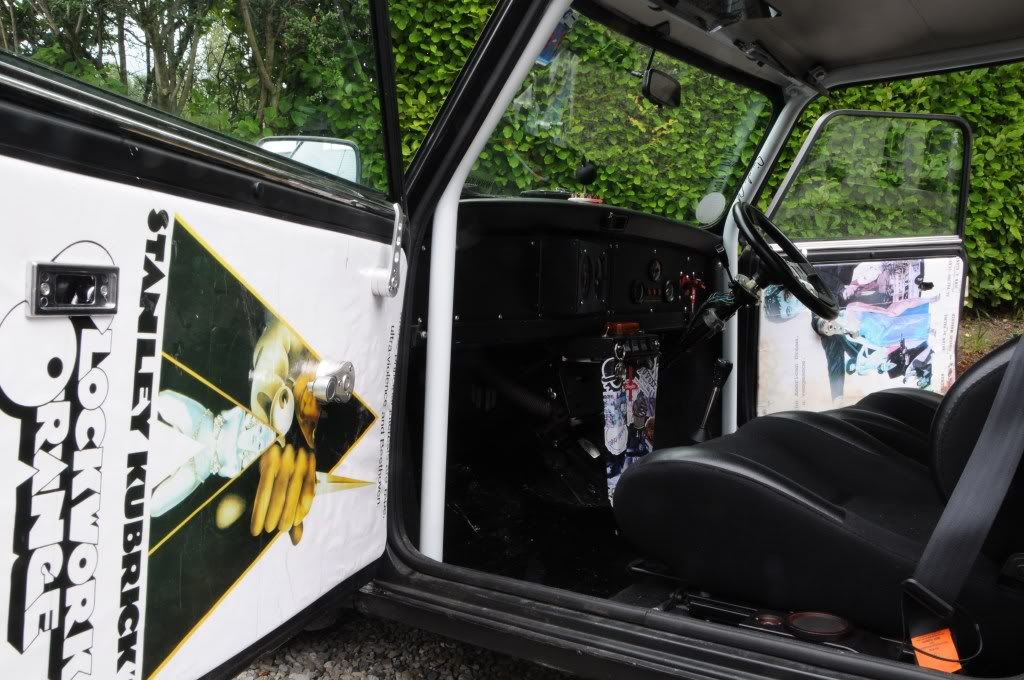 Carpets out, resprayed the rollcage white & stickerbombed panel!
Then came the trouble!! The previous owner didnt offset bore the 2nd & 3rd cylinder correctly which left to small a gap between them leading to a crack in the main block!! =(
So then I sent it off to HRE and they did an amazing job at rebuilding the motor! I cant praise them enough for how great theyve been to me!!!
But unfortunatly whilst Paul and Gary were test drivin the (what I was told to be) amazing new motor, it caught fire and burnt out!! This was caused by the old battery cable which caught fire and caught onto the empty washer box which then just spread like wildfire!!
Thankfully they got out unharmed and managed to stop the fire taking the whole car!! The shell was strong enough so that was good news!! And the engine wasnt wreaked!!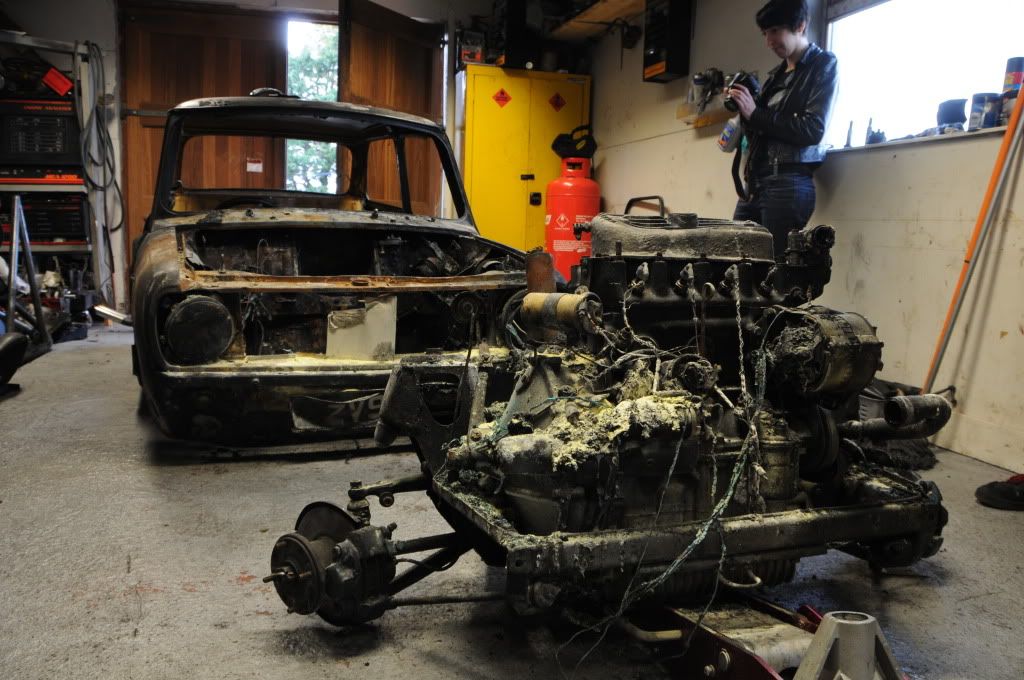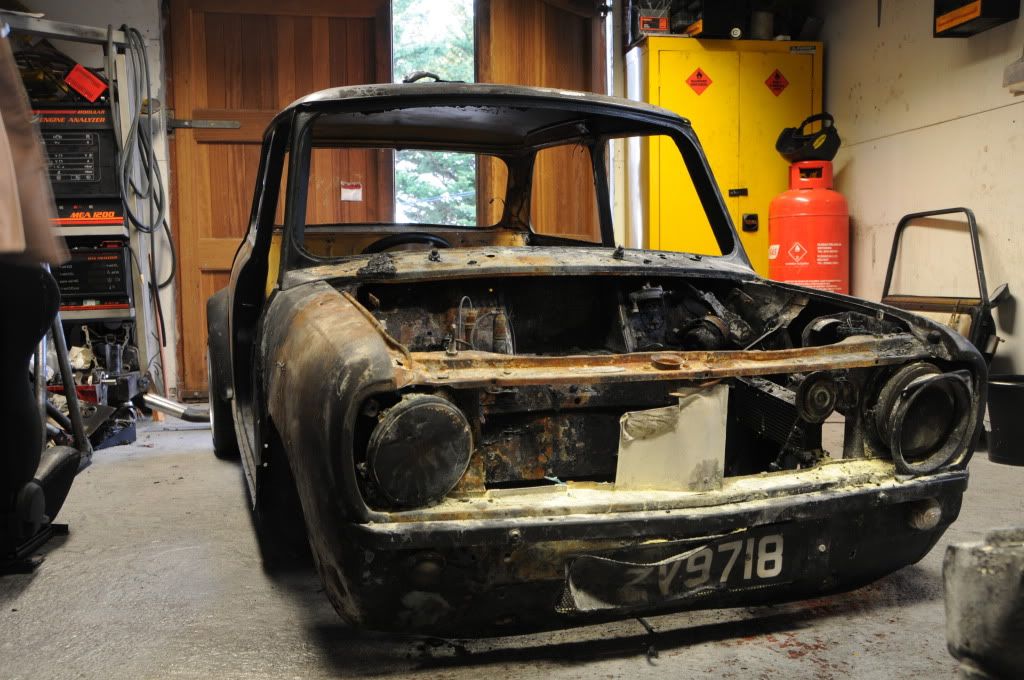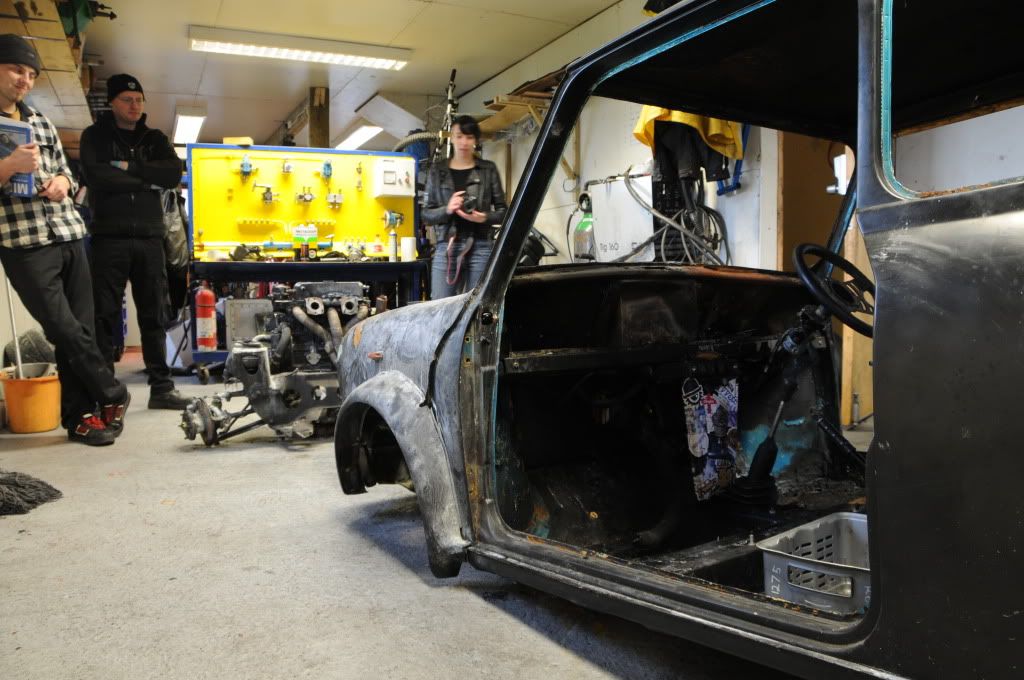 So we were lucky enough in someway!! But the rebuild is underway and we've gotten it sandblasted and ready for paint!!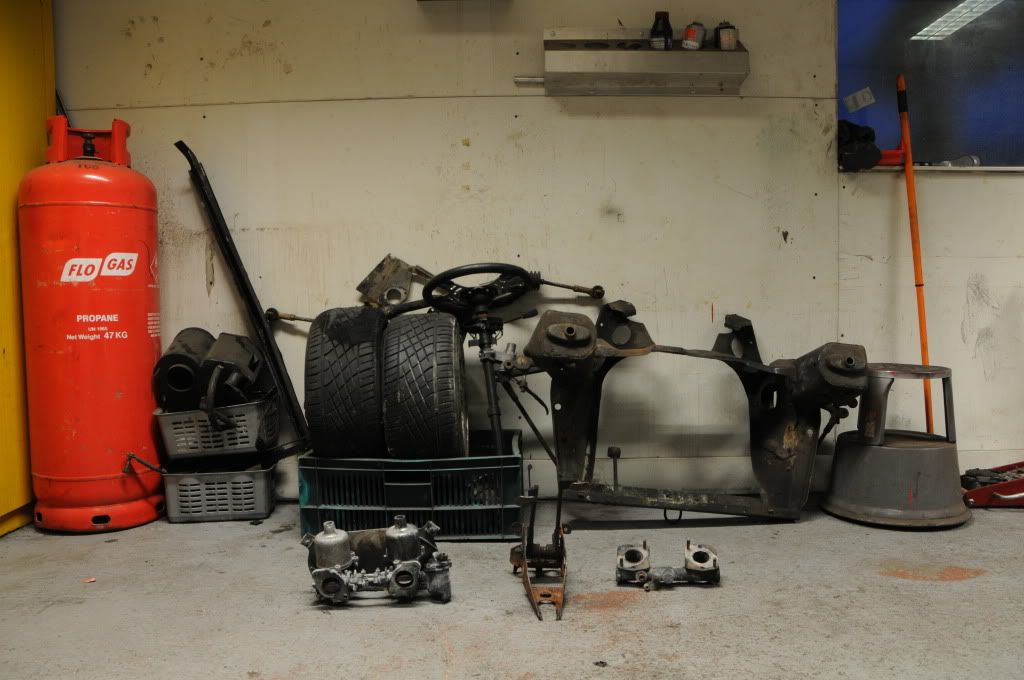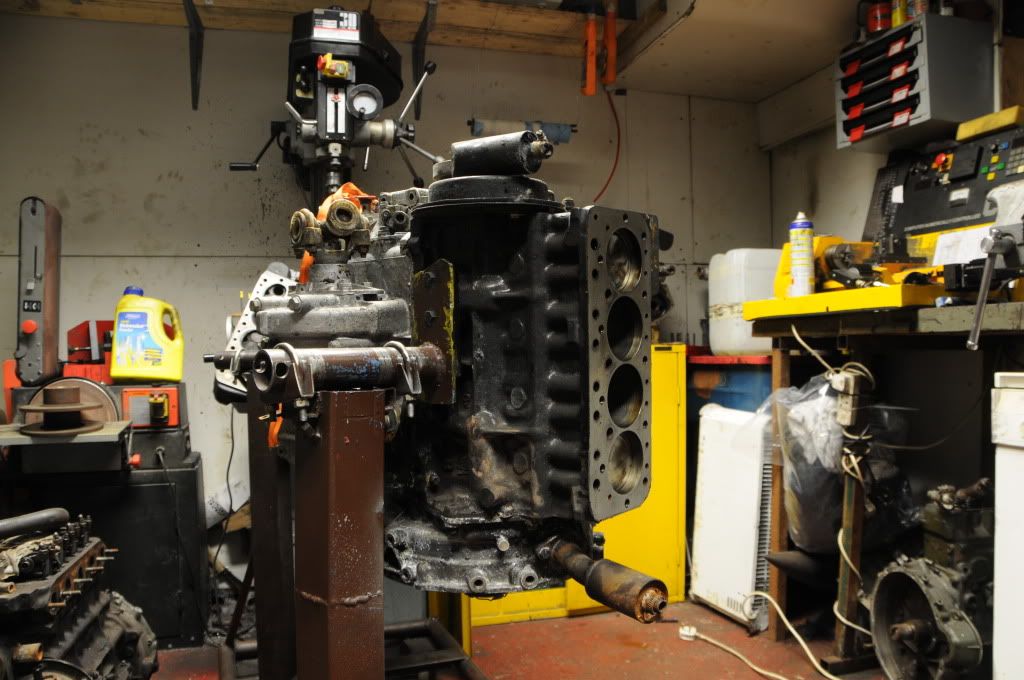 The sound engine not bad off at all!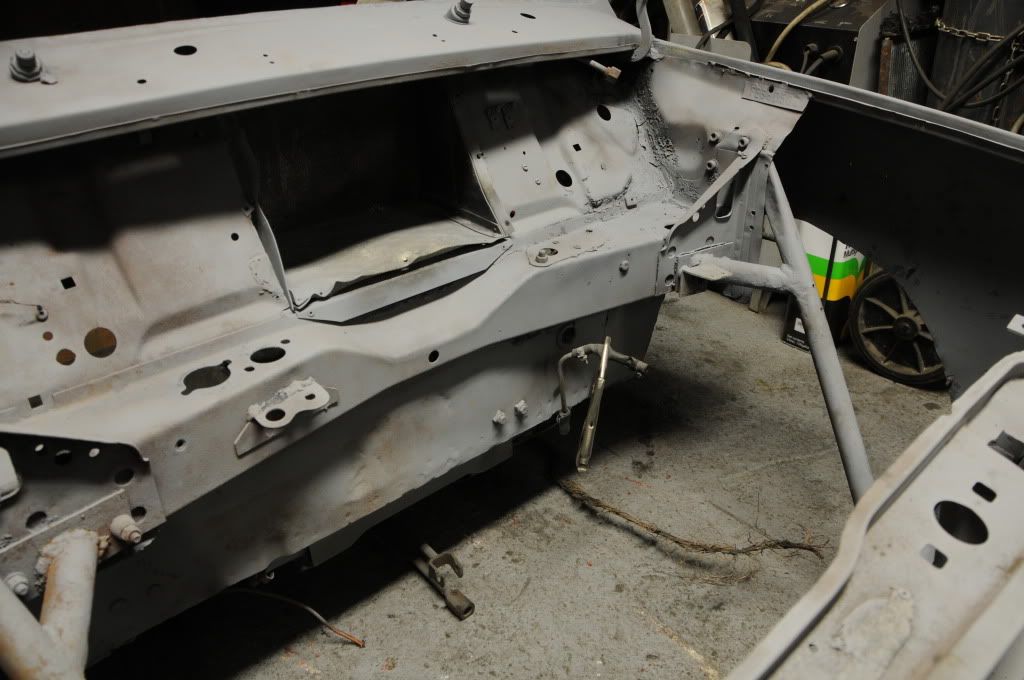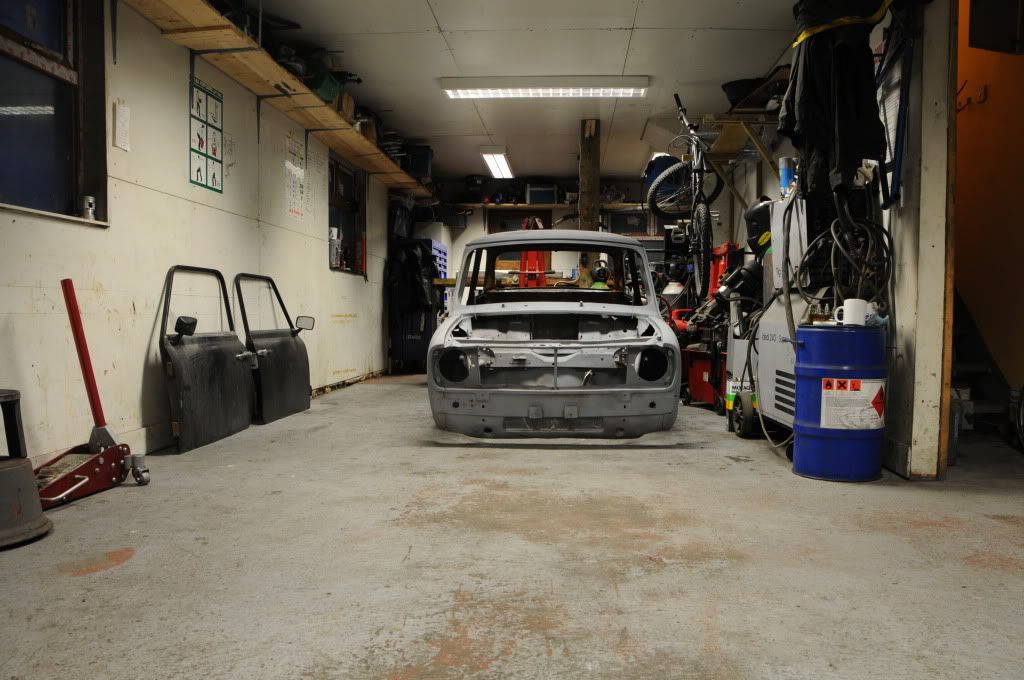 Sandblasted!!
Finaly the battery cable that started it all!!
New interior is to be ordered along with bonnet and windscreen but its well under way so hopefully the new year will bring my little mini , 'Patches' , back!!
Ill keep this post updated as it comes together!! =)
Again huge thanks to HRE!! They've been so great since I bought wee patches last year!!