Few updates on this. She has been down in the panel beaters a week or so now and we went down yesterday for a check in. He has the boot lid and doors sandblasted and had our front subframe sandblasted and primed. No pics of the subframe unfortunately but i got a few of the doors and bootlid. Also got a few pictures of a mini done in the colour we are going for. If I'm not mistaken the colour is a rover colour called, Trophy blue. Il let the pictures do some talking now. When he sandblasted the doors the dreaded rust holes did show up but this is what we want to see, so to speak
I just mean we would rather know what she needs than have someone do a botched job on her. I have seen replacement bottom plates for the doors on the mini sport site, What do you lads think about them or have you had any experience with doors like this.
... Right pics...
This next one is where the previous lad who painted the car had hammered in rust holes so his filler would stick.
Next few pics are of a different mini this man has done and the colour we are going for, trophy blue. We are also going to go for these arches, i believe they are rover special arches? open to correction on that lads.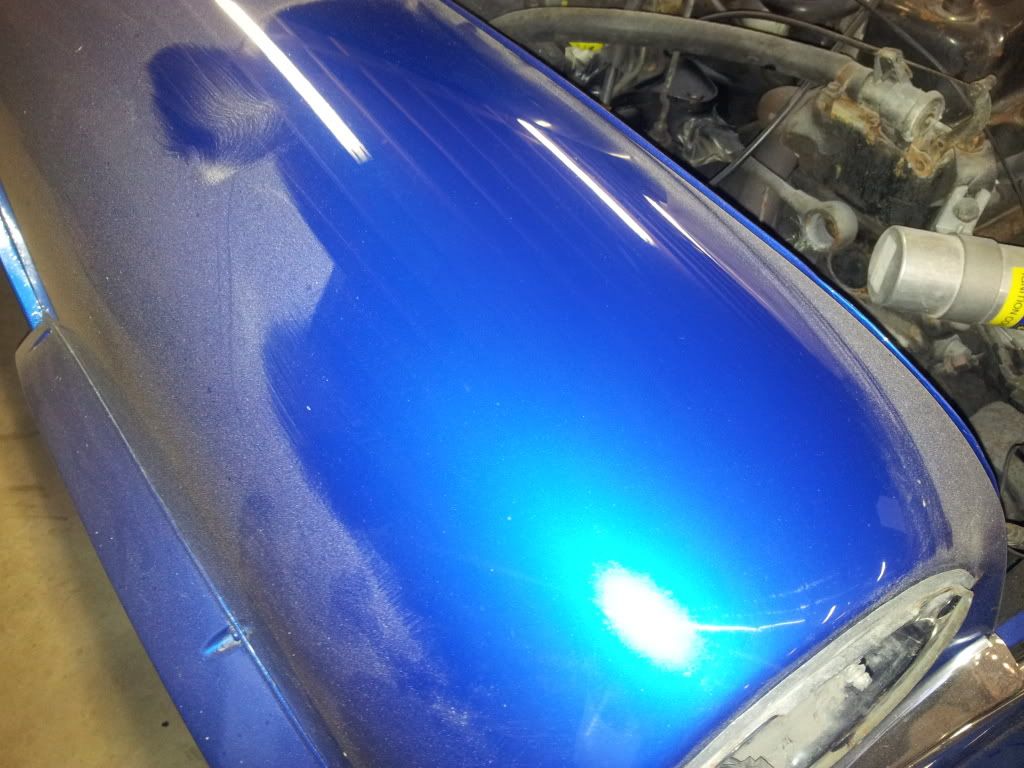 That is it for now. All opinions/ideas/advice, good or bad welcome