pic of the rear subframe blasted.. didnt get the radius arms blasted because they arent so bad and will clean them up for paint tomorrow..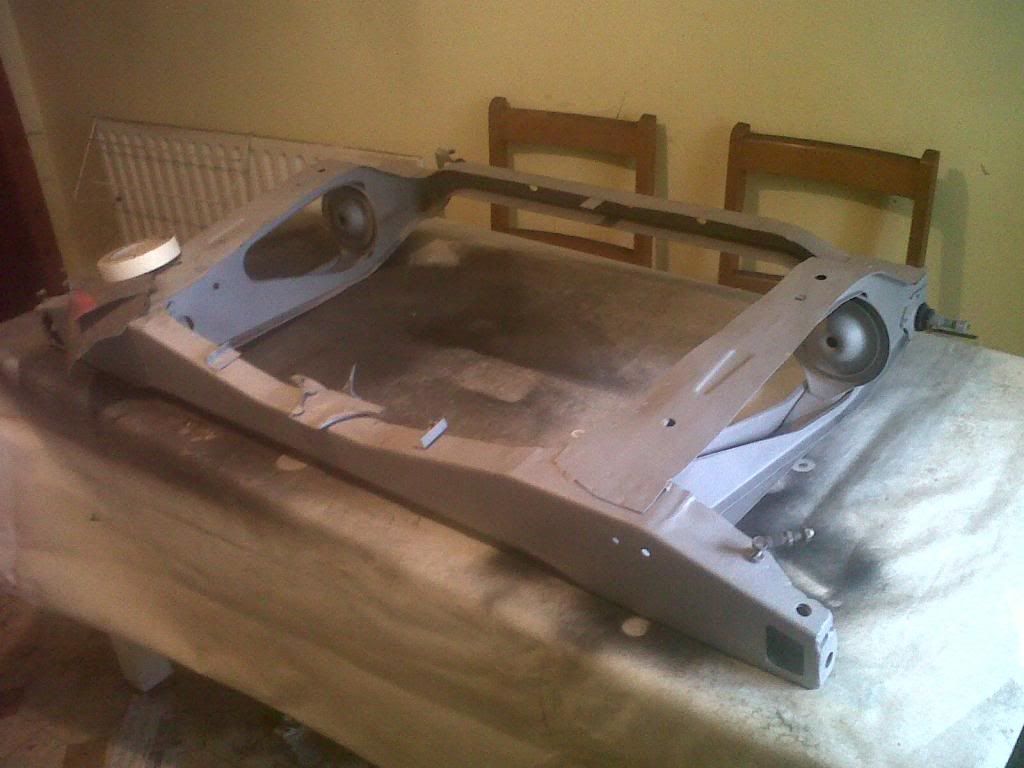 pic of the two subframes they are today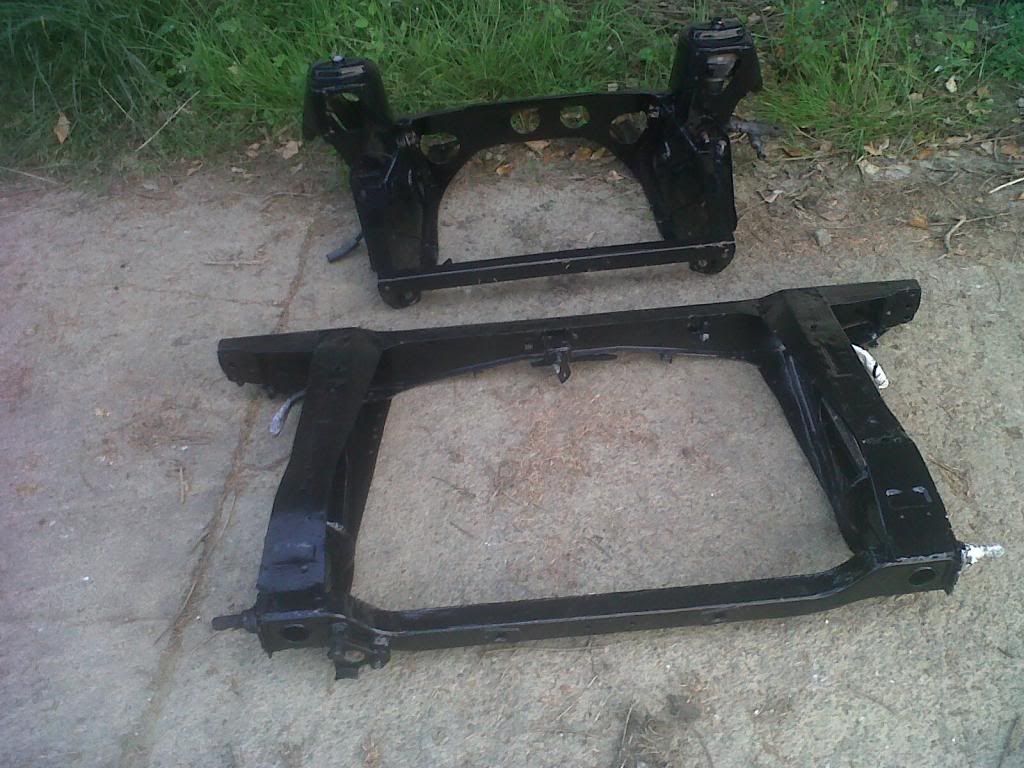 if yer wondering what the white stuff is on the rear subframe its just dust
do ye think this rust primer and enamel paint and stuff wpuld save it from rust? please leave comments
i also have a bolt stuck in the front subframe here and is solid stuck.. the other side came out with a bare tap of a hammer but this side is solid.. what should i do!! please help!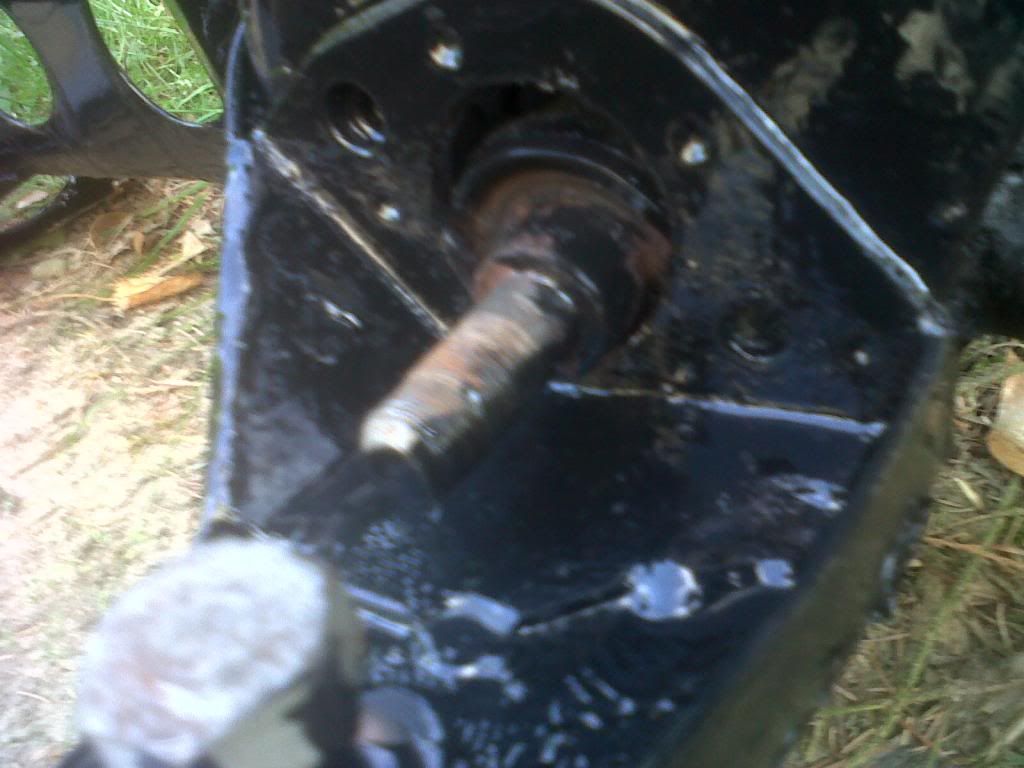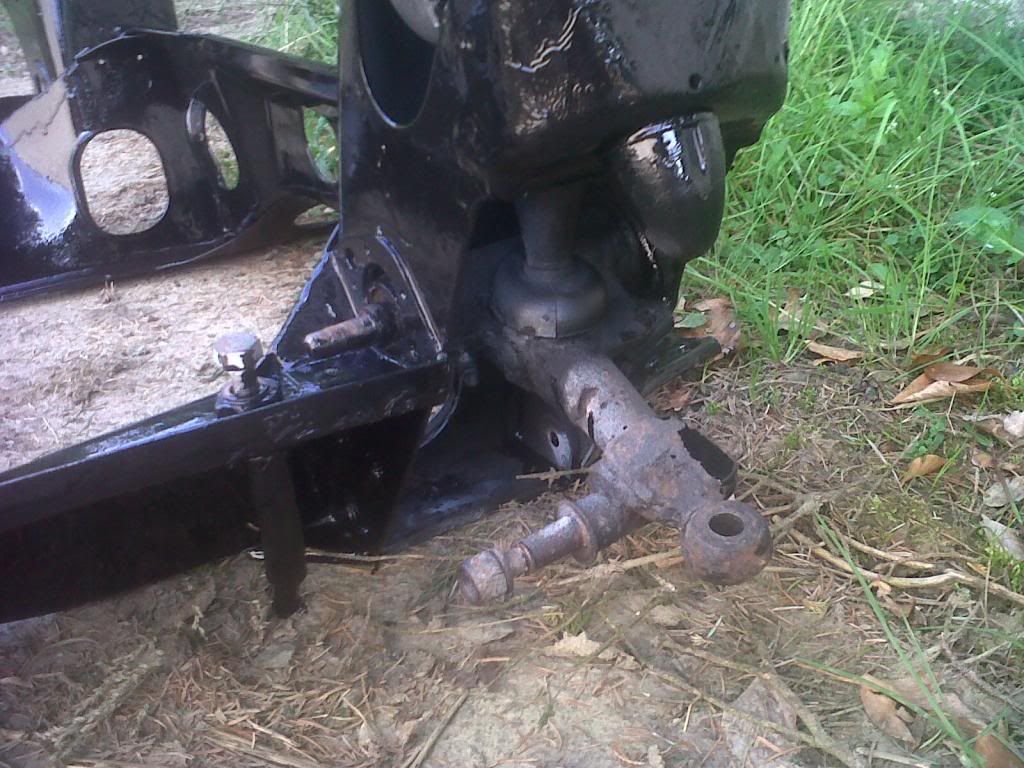 Thanks for viewing and please give advice or comments.. If anyone can help me on where all the spot welds are in panels and stuff that would be great!